Attic Services Wytheville, VA
Call on us for effective attic services to overcome moisture or mold issues in your home's attic.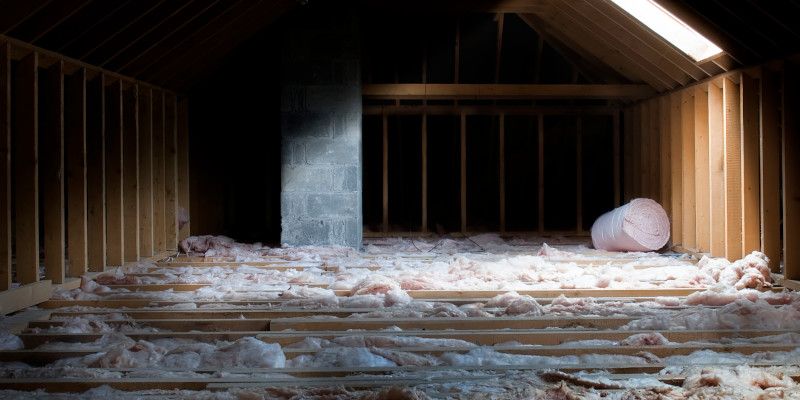 We Offer Attic Services
When a home is first built in the Wytheville, Virginia area, care is usually taken to follow building codes and industry standards that will keep the attic space properly ventilated. However, that is not always the case, and changes can be made after the fact that result in moisture problems. If you are noticing dampness and mold in your home's attic, call Astrid Environmental Services for our professional attic services.
Our attic ventilation systems can overcome inadequacies related to either initial construction or improper insulation installation within your home. While it is common to think that an attic has to be tightly sealed for a home to be energy-efficient, it is actually more efficient with proper ventilation. If you think about it, the term "HVAC" includes a "V" for "ventilation" because it is an important part of the equation.
Our attic services also take care of problems you may already have. Attic ventilation services are the best way to avoid future mold remediation, but we are equipped to handle both depending on the circumstances. So, whether you want to prevent mold or you already have a mold issue, call Astrid Environmental Services.

If you have any questions about our attic services or you know or suspect you have a ventilation or mold concern in the attic of your home, don't hesitate to reach out to us. We can also help you with other moisture and mold situations, such as providing crawlspace encapsulation and basement waterproofing. Call today to learn more.
At Astrid Environmental Services, we offer mold inspection services in the following areas:
Virginia: Abingdon, Blacksburg, Bland, Bristol, Chilhowie, Christiansburg, Dublin, Floyd, Galax, Glade Spring, Hillsville, Independence, Lebanon, Marion, Max Meadows, Narrows, Pearisburg, Pembroke, Pulaski, Radford, Richlands, Roanoke, Rural Retreat, Salem, Saltville, Tazewell, and Wytheville.
North Carolina: Mount Airy, Dobson, Pilot Mountain, Elkin, and Sparta.
West Virginia: Princeton and Bluefield.