Attic Ventilation Systems
Your home will be more energy efficient with proper ventilation, so be sure to ask us about our attic ventilation systems.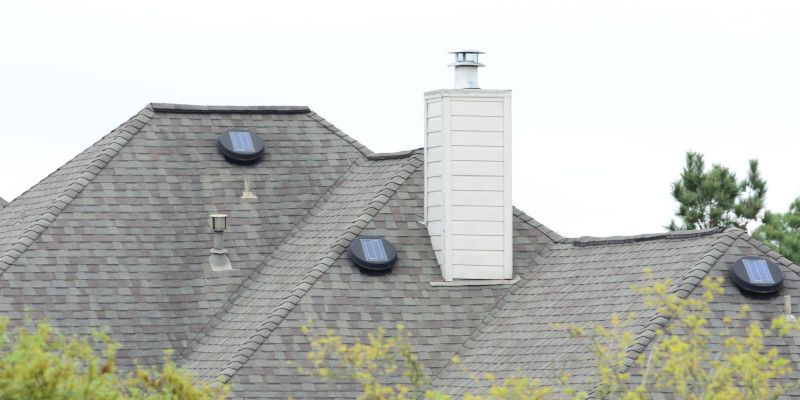 Learn More About Attic Ventilation Systems
A common mistake when taking steps to make a home more energy-efficient is going too far with sealing the home without consideration that ventilation is necessary to avoid moisture problems. If you have noticed moisture or mold in the attic of your Wytheville, Virginia home, you should call us to learn about our attic ventilation systems. Our knowledgeable team at Astrid Environmental Services can assess the situation and provide a recommendation for a solution that will properly ventilate your attic, while maintaining or even improving the energy efficiency of your home.
One of the issues we often see is that an insulation upgrade has been done improperly and has covered the attic soffit vents. Without proper airflow, there is the potential for ice damming that can seriously damage your home's roof and create excessive moisture in the attic itself. Another potential issue is an attic fan which doesn't function as it should. When an attic fan can't pull the air from the soffit vents, it will pull it from inside your home, which makes your HVAC system work even harder to maintain a comfortable temperature inside your home. Proper ventilation is important for your HVAC system to operate at optimal efficiency.
Call us to find out if your home needs an attic ventilation system. Attic ventilation is a good way to preserve your HVAC system and get the most years of service from it, as well as keep your heating and cooling costs to a minimum.

At Astrid Environmental Services, we offer mold inspection services in the following areas:
Virginia: Abingdon, Blacksburg, Bland, Bristol, Chilhowie, Christiansburg, Dublin, Floyd, Galax, Glade Spring, Hillsville, Independence, Lebanon, Marion, Max Meadows, Narrows, Pearisburg, Pembroke, Pulaski, Radford, Richlands, Roanoke, Rural Retreat, Salem, Saltville, Tazewell, and Wytheville.
North Carolina: Mount Airy, Dobson, Pilot Mountain, Elkin, and Sparta.
West Virginia: Princeton and Bluefield.