Commercial Cleaning Services Wytheville, VA
Our commercial cleaning services will help you achieve your best working space in Wytheville.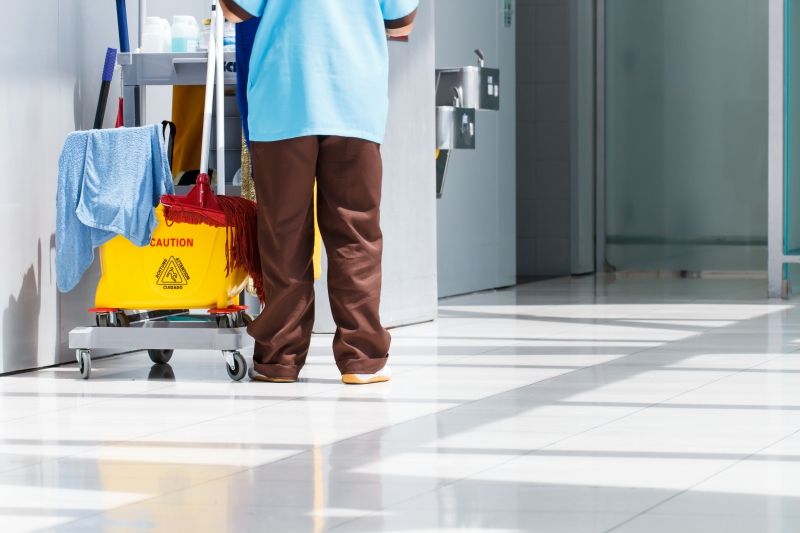 High-Quality Commercial Cleaning Services
When you want to present your customers with a clean and inviting office environment, knowing that you have a reliable company to provide commercial cleaning services can make all the difference. At Astrid Environmental Services, we are ready to assist you by providing the high-quality commercial cleaning services you need to feel confident about your business office in Wytheville, Virginia. Not only will you enjoy your working environment more, but your customers will see the difference, too.
Having our team at Astrid Environmental Services perform professional commercial cleaning services is the best choice for your business. You can concentrate on growing and developing your business instead of spending your time and energy after hours worrying about cleaning your office space. With our commercial cleaning services, we'll make sure your office is clean and ready for the working day. Our commercial cleaning services will help you achieve your best space without worrying that something may have been overlooked.
If you believe commercial cleaning services would be a great solution for your business in Wytheville, contact us at Astrid Environmental Services today. We look forward to working with you!
At Astrid Environmental Services, we offer mold inspection services in the following areas:
Virginia: Abingdon, Blacksburg, Bland, Bristol, Chilhowie, Christiansburg, Dublin, Floyd, Galax, Glade Spring, Hillsville, Independence, Lebanon, Marion, Max Meadows, Narrows, Pearisburg, Pembroke, Pulaski, Radford, Richlands, Roanoke, Rural Retreat, Salem, Saltville, Tazewell, and Wytheville.
North Carolina: Mount Airy, Dobson, Pilot Mountain, Elkin, and Sparta.
West Virginia: Princeton and Bluefield.