Commercial Pressure Washing Wytheville, VA
With our commercial pressure washing services, your business will look good on the outside too!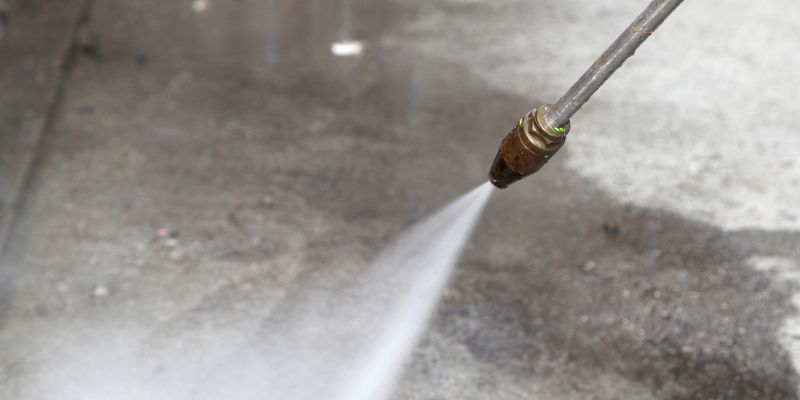 Keep Your Home's Exterior Looking Amazing
There are several reasons why it is important to keep your commercial building looking its best. Perhaps at the top of the list is the image you are presenting to your employees, customers, and the public. At Astrid Environmental Services, we offer a wide variety of commercial cleaning services for the interior. In addition to those, we also perform commercial pressure washing to assure the exterior projects the right image, as well.
We have the knowledge and expertise to perform commercial pressure washing only on those surfaces on which it is safe without causing damage to the exterior. Our cold or hot water pressure washing methods produce effective results that will provide a noticeable difference in the appearance of your building, walkways, patios, and other concrete surfaces.
Since 2012, we have provided exceptional commercial pressure washing and other services for businesses throughout the Wytheville, Virginia area. We are also your go-to solution for specialized commercial cleaning services. If you have any type of situation at your company, feel free to give us a call to find out if we are equipped to solve the problem. We also provide customized cleaning and pressure washing services for residential properties.
Our goal is to make your commercial property look its best. If you have any questions about commercial pressure washing or any of the other interior and exterior services we provide, don't hesitate to contact us. We only look good if you look good, so we provide the highest level of quality commercial cleaning and pressure washing that you deserve.
At Astrid Environmental Services, we offer mold inspection services in the following areas:
Virginia: Abingdon, Blacksburg, Bland, Bristol, Chilhowie, Christiansburg, Dublin, Floyd, Galax, Glade Spring, Hillsville, Independence, Lebanon, Marion, Max Meadows, Narrows, Pearisburg, Pembroke, Pulaski, Radford, Richlands, Roanoke, Rural Retreat, Salem, Saltville, Tazewell, and Wytheville.
North Carolina: Mount Airy, Dobson, Pilot Mountain, Elkin, and Sparta.
West Virginia: Princeton and Bluefield.