Janitorial Services Wytheville, VA
Knowing that you have janitorial services to routinely sanitize and disinfect can make all the difference in maintaining workplace health in Wytheville.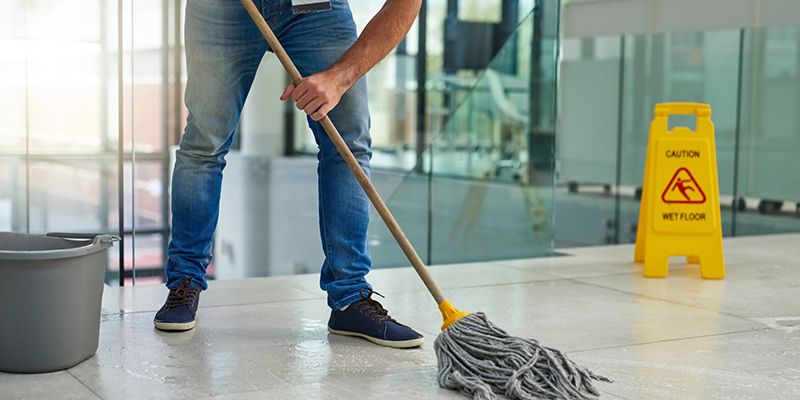 We Offer Janitorial Services
When you run a busy commercial office or business facility, sometimes janitorial services are the last thing on your list of things to do. Unfortunately, this can also be problematic when you have public restroom facilities or otherwise need to provide access to common areas within your building. At Astrid Environmental Services, we offer janitorial solutions for your business in Wytheville, Virginia with our janitorial services, which are designed to keep your facility looking its best on a regular schedule.
Environmental Upkeep
One of the most important factors that plays into janitorial services is maintaining a sanitary and healthy environment for everyone who enters and leaves your facility. Whether you operate a common kitchen area for employees or you have a public waiting area for your customers and guests, knowing that these places are kept clean with regular janitorial cleaning services can bring peace of mind.
There is no place to pick up germs and illnesses faster than at a place of business. Potentially hundreds of hands touch countertops, doorknobs, handles, papers, pens, desks and so much more every day. Knowing that you have janitorial services to sanitize and disinfect these important places can make all the difference in maintaining workplace health and ensuring a safe space for everyone who comes through the door.
Indoor Air Quality
Something that is important to us at Astrid Environmental Services is helping business owners maintain their indoor air quality. This single item can have a big impact on the way an indoor area feels and operates. With our janitorial services, you can be sure that you have improved indoor air quality via routine carpet cleaning, changing of air filters, and other routine office cleaning tasks that give your workplace indoor air quality a boost.
We also provide environmental services related to mold and mildew concerns. If we ever discover this issue at your business, we can provide the mold remediation solutions needed to resolve the problem and ensure that mold and mildew do not affect your indoor air quality or worker productivity within.
Cost-Effective Solutions
Finally, janitorial services with us at Astrid Environmental Services are a cost-effective solution for your business. You can avoid buying endless amounts of cleaning supplies or worry that you haven't dealt with your cleaning tasks often enough. You can simply set up the commercial cleaning schedule that works best for your business and your budget, and we'll take care of the rest. By relying on us for your janitorial services, you can be sure that your employees, customers, and guests always have a great facility to come to in Wytheville, Virginia or surrounding areas.
At Astrid Environmental Services, we are licensed and insured, and we have skilled mold remediation and commercial cleaning team members to provide services of all types. It is important to us that you achieve your goals for a clean, safe, and healthy working environment in Wytheville all year long.
If you have questions about our janitorial services or would like to schedule an estimate for office cleaning at your business, contact us today to learn more about how we can assist you.
At Astrid Environmental Services, we offer mold inspection services in the following areas:
Virginia: Abingdon, Blacksburg, Bland, Bristol, Chilhowie, Christiansburg, Dublin, Floyd, Galax, Glade Spring, Hillsville, Independence, Lebanon, Marion, Max Meadows, Narrows, Pearisburg, Pembroke, Pulaski, Radford, Richlands, Roanoke, Rural Retreat, Salem, Saltville, Tazewell, and Wytheville.
North Carolina: Mount Airy, Dobson, Pilot Mountain, Elkin, and Sparta.
West Virginia: Princeton and Bluefield.