Office Cleaners Wytheville, VA
Routine carpet steaming is a critical part of removing airborne allergens from your office spaces.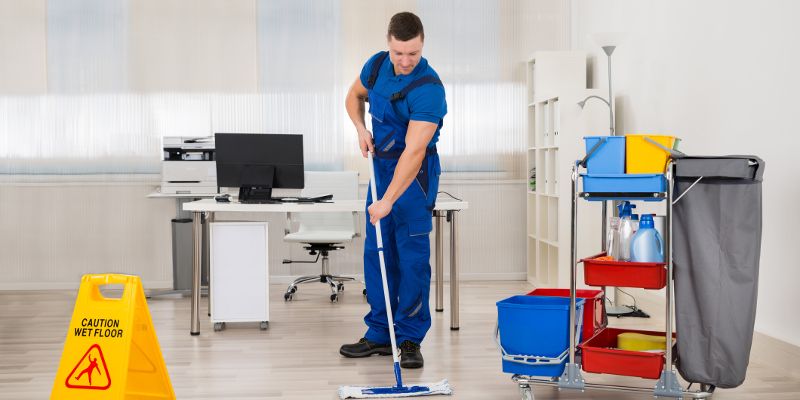 We Offer Office Cleaning
Even if you have an office cleaning checklist, sometimes, keeping up with routine cleaning tasks is a burden when you run a busy commercial business. If you find that even when you delegate tasks for office cleaning that your facility could use additional attention, it may be time to hire professional office cleaners that remove the burden of having to do the work yourself.
At Astrid Environmental Services, we are your top choice when you are looking for office cleaners for several reasons. Firstly, we are knowledgeable about the various things that have an environmental impact on your working conditions in Wytheville, Virginia. For example, we believe that routine carpet steaming is a critical part of removing airborne allergens from your office spaces. Secondly, we can offer office cleaning services as frequently as you need them without the hassles of trying to keep up on your own. We'll be happy to provide weekly, bi-weekly, monthly, quarterly, or semi-annual services to meet the needs of your business.
As your professional office cleaners, it is important to us not only to offer quality office cleaning services, but also alleviate the burden of cleaning your office environment on your own. You may find that with our professional office cleaners, your office consistently looks better and is healthier than if you had tried to do it alone.
Give us a call at Astrid Environmental Services today to learn more about our commercial cleaning services and to see why we are your office cleaners of choice in the Wytheville area. We look forward to working with you!
At Astrid Environmental Services, we offer mold inspection services in the following areas:
Virginia: Abingdon, Blacksburg, Bland, Bristol, Chilhowie, Christiansburg, Dublin, Floyd, Galax, Glade Spring, Hillsville, Independence, Lebanon, Marion, Max Meadows, Narrows, Pearisburg, Pembroke, Pulaski, Radford, Richlands, Roanoke, Rural Retreat, Salem, Saltville, Tazewell, and Wytheville.
North Carolina: Mount Airy, Dobson, Pilot Mountain, Elkin, and Sparta.
West Virginia: Princeton and Bluefield.