Mold In AtticS in Wytheville, VA
We never overlook the potential for attic mold when we conduct a through mold inspection.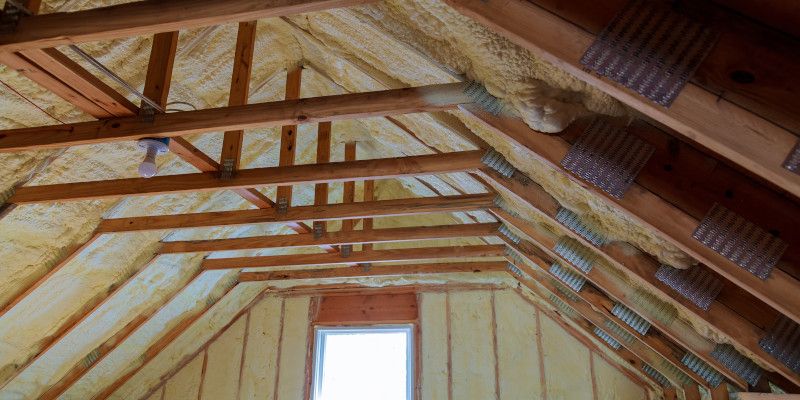 We Have Attic Mold Removal Solutions
Mold in the attic isn't something most people in Wytheville, Virginia think can happen if they have a newer roof without water damage. Unfortunately, there are more causes for moisture in an attic than just water intrusion due to a roofing issue. The good news is that our team at Astrid Environmental Services offers full-service mold remediation solutions that will not only resolve mold in your attic, but also get to the root cause and resolve it so that the mold does not return.
We are very thorough with our mold investigation, and our expertise extends to resolving every possible cause, including renovation work should it be found that it is a roofing or ventilation issue. We often find that the cause of mold in attics is insufficient ventilation resulting from either a DIY attic insulation installation or one done by a company that doesn't have a firm understanding of the role of soffit vents with regard to mold prevention.
We offer mold testing, mold inspections, and mold removal services, as well as the correction of issues that have led to a hospitable environment for mold. Few other companies can handle every facet of a mold situation like we can or do it as effectively as our skilled mold remediation team does. When you call us because you suspect mold, we look everywhere – and we mean everywhere! Many stop at just the crawlspace or basement, completely overlooking the potential for mold in the attic. When you want to know your home is healthy and mold-free, we are the ones to call.
If you have any questions about our process for resolving mold in attics and other areas of a home, don't hesitate to reach out to us.
At Astrid Environmental Services, we offer mold inspection services in the following areas:
Virginia: Abingdon, Blacksburg, Bland, Bristol, Chilhowie, Christiansburg, Dublin, Floyd, Galax, Glade Spring, Hillsville, Independence, Lebanon, Marion, Max Meadows, Narrows, Pearisburg, Pembroke, Pulaski, Radford, Richlands, Roanoke, Rural Retreat, Salem, Saltville, Tazewell, and Wytheville.
North Carolina: Mount Airy, Dobson, Pilot Mountain, Elkin, and Sparta.
West Virginia: Princeton and Bluefield.