Mold Remediation Wytheville, VA
Our mold remediation services in Wytheville include moisture control solutions that minimize the moisture source where mold may thrive.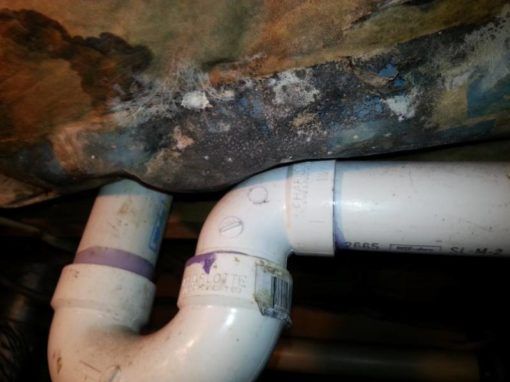 Suspect Mold? Call Us First
When you discover a mold problem at your home or business, your first thought may be how you are going to get rid of the present problem. Fortunately, the only call you need to place is to us at Astrid Environmental Services. We offer mold removal and mold remediation services that will give you lasting solutions in Wytheville, Virginia.
If you have active mold present at your property, the first thing we will do is develop a plan of action for mold removal. This plan of action will include determining the source of the mold and any action steps to be taken to prevent future mold growth. Our mold remediation services include moisture control solutions. Moisture control solutions minimize or eliminate the moisture source(s) where mold may thrive, sealing areas against future mold invasions, and ensuring that many other indoor air quality issues are resolved.
It's important to us at Astrid Environmental Services that you achieve long-term results from our mold remediation services because we know that you don't have the time to deal with an ongoing mold concern. We'll provide up-front answers, work with you to determine the best mold remediation solution, and provide the mold removal services you need so you achieve greater peace of mind and a healthier indoor environment all year long.
Contact us at Astrid Environmental Services for more information about our mold remediation services and our other indoor air quality solutions for your home or business in Wytheville. We are committed to helping you achieve the most from your living and working environments.We have been providing comprehensive residential and commercial mold remediation services since 2012, and our professional mold removal experts at Astrid Environmental Services are equipped to help you address a variety of issues that may be preventing you from enjoying your living and working spaces. Contact us today if you have questions about mold inspections or if you need to schedule this service for your home or business.
At Astrid Environmental Services, we offer mold inspection services in the following areas:
Virginia: Abingdon, Blacksburg, Bland, Bristol, Chilhowie, Christiansburg, Dublin, Floyd, Galax, Glade Spring, Hillsville, Independence, Lebanon, Marion, Max Meadows, Narrows, Pearisburg, Pembroke, Pulaski, Radford, Richlands, Roanoke, Rural Retreat, Salem, Saltville, Tazewell, and Wytheville.
North Carolina: Mount Airy, Dobson, Pilot Mountain, Elkin, and Sparta.
West Virginia: Princeton and Bluefield.