Radon Gas Services Wytheville, VA
We offer a full range of radon gas services to ensure your home is safe in Wytheville.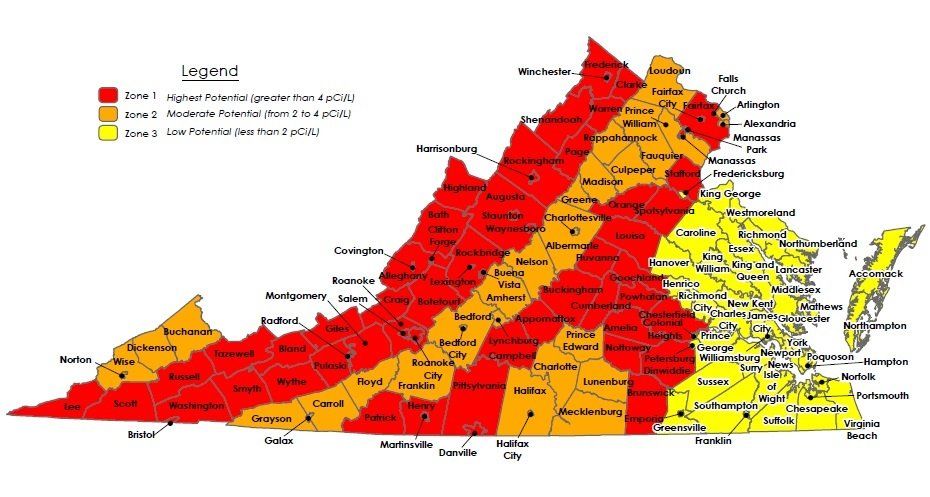 Keep Your Home Safe
At Astrid Environmental Services, we provide a wide range of services to meet our customers' needs in Wytheville, Virginia, including radon gas services. While radon gas is a colorless, odorless, naturally occurring gas, it can also be incredibly dangerous. If you are planning to buy a home, aren't sure whether your home has ever been tested for radon, or already have an aging radon gas mitigation system, then you can rely on our team at Astrid Environmental Services for the radon gas solutions you need.
Testing – Whether you are planning to purchase real estate or you have recently discovered that you are in an area with high levels of this naturally occurring gas, having us perform radon testing is the best choice. We use special equipment to determine whether your home's radon levels pose a serious risk, and then we will make recommendations for the next steps you should take for radon mitigation.
Passive Mitigation – Our radon gas services also include passive radon mitigation. This may be a good option if your radon gas levels are borderline.
Remediation – Radon gas remediation is always the best choice if you live in an area where radon gas occurs in higher levels and/or your home is tested at higher levels. We use specialized equipment and procedures which remove radon gas from your home, eliminating possible risks and making your living spaces safe again.
At Astrid Environmental Services, we offer mold inspection services in the following areas:
Virginia: Abingdon, Blacksburg, Bland, Bristol, Chilhowie, Christiansburg, Dublin, Floyd, Galax, Glade Spring, Hillsville, Independence, Lebanon, Marion, Max Meadows, Narrows, Pearisburg, Pembroke, Pulaski, Radford, Richlands, Roanoke, Rural Retreat, Salem, Saltville, Tazewell, and Wytheville.
North Carolina: Mount Airy, Dobson, Pilot Mountain, Elkin, and Sparta.
West Virginia: Princeton and Bluefield.